Tips & Techniques LLC connects software users with leading software experts who provide insightful, productivity-boosting training presentations.

We offer a low cost, high value alternative to traditional software training. Our experts come to your facility to demonstrate how to increase your productivity immediately with the top 20-40 tips and techniques for a wide variety of software programs. We can present onsite at your facility or via a web conference for teams in several locations.

Tips & Techniques specialists offer sessions in everything from Microsoft end-user applications - like Visio and Sharepoint training- to sophisticated development tools, in cities across the U.S. To make it more convenient for you, we provide a simple online process for you to schedule a session with the experts you need, when you need them. If you have questions before getting started with Tips & Techniques, call us at 1(888) 424-5215.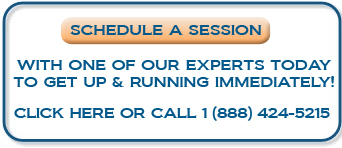 Tips & Techniques - News and Notes